Exhibitors

Pianos Bolduc - Christian Bolduc
www.pianosbolduc.com
Founded in 1978 as a piano restoration business, PIANOS BOLDUC has grown and developed over thirty years into an institution known world wide for its White Spruce Soundboards and Maple Pinblock superior quality components, as well as other products used in the manufacture and restoration of fine pianos. PIANOS BOLDUC also makes unique custom tools for piano technicians and rebuilders and offer online parts-catalogue, technical support and full-rebuilding service.

Brooks Ltd - Melanie Brooks
www.brooksltdonline.com/
At Brooks, Ltd., our goal is to collaborate with you, the piano technician, to create, service, and restore instruments to their finest. We are dedicated to providing constant quality and innovation in our specialized products, and accurate, trustworthy service from well-trained specialists who are here to support you. In appreciation of music and the use and beauty of the piano, we aim to gain your full confidence in the products you receive and the personalized, honest service we provide.
Three generations of service to the piano industry.
.
(800) 326 2440

CyberTuner - Dean and Nate Reyburn
www.cybertuner.com
Reyburn CyberTuner, the pro piano technician's gold standard tuning software tool for over 15 years. Over 3 years in development for iOS including intensive testing by master piano technicians around the world!
New for iRCT! Concert Tune mode combines the best of Fine Tune and Smart Tune.
Extraordinarily accurate and fast pitch correction with iRCT's patented Smart Tune and Pitch Raise modes.
iRCT creates aural-quality tunings by directly matching sampled partials, just as concert aural tuners do.
iRCT accommodates all experience levels.
iRCT automatically calibrates itself to A 440.00
1-888-SOFT-440 or 1-888-763-8440

Dampp Chaser - Kelly Hollifield
http://www.pianolifesaver.com/
The Piano Life Saver is a piano humidity control system. As a fundamental component of complete piano care, it protects your piano from the undesirable effects of extreme or fluctuating humidity levels.
.

Gazelle Networks - Tim Barnes
https://gazellenetwork.com/
We help piano artisans simplify their lives and focus on the things they love.

Pearl River Pianos - Jim Geiger, RPT
http://www.pearlriverusa.com
More than 50 years of craftsmanship
The world's largest, state-of-the-art factory
Affordably-priced with features of expensive pianos
Internationally certified for quality and environmental standards
Recommended world-wide by teachers, performers and technicians
Jim Geiger Enterprises, Teaching, Tools & Technology
Piano Movers of Texas - Gordon Bolton
http://pianomoversoftexas.com/
Not just a GOOD piano mover, but a GRAND piano mover.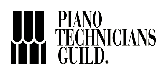 Piano Technicians Guild - Steve Walthall
http://www.ptg.org
4444 Forest Avenue
Kansas City, KS 66106
(913) 432-9975
Technician Site: http://www.my.ptg.org

Piano Technicians Guild Foundation - Claude Harding
http://my.ptg.org/foundation/home
4444 Forest Avenue
Kansas City, KS 66106
(913) 432-9975
Technician Site: http://www.my.ptg.org
Watson Piano Works, LLC - Jim Watson
http://www.watsonpianoworks.com/
Watson Piano Works employs time-honored traditional processes and techniques for piano restoration, as well as state-of-the-art innovation. We specialize in both fine pianos and family heirlooms, including Steinway, Baldwin, Yamaha, Chickering & Sons, Mason & Hamlin, and many others.
We know that an instrument's value goes beyond the name painted on its fallboard; to many people a piano is like a member of the family, and we treat all pianos with the dignity and respect they deserve. Email: watsonpianoworks@gmail.com, phone 512-757-5556