Instructors
The SCRC team has rounded up some of the best instructors you'll find. Click the links on the left to see bios, which are below.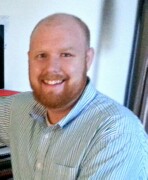 Tim Barnes, RPT - Charlotte, NC
Timothy Barnes, RPT has spent the last 15 years building a successful piano service business that employs multiple technicians and office staff. His background is in music with a BSBA in Economics. Over the years he has developed a passion for helping piano technicians achieve their dreams, work less and earn more. He is the co-founder of of the Gazelle Network and is helping piano technicians around the world build stronger businesses so they can focus on the things they love.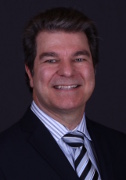 Mike Ello, RPT - Houston, TX
Mike Ello, RPT was introduced as a young boy to the piano service profession in the mid 1960's at his late father's player piano rebuilding and refinishing shop in downtown Lubbock, Texas. Mike has been servicing pianos since 1981. He was a member of the Dallas PTG (Piano Technicians Guild) for seven years and is currently active in the Houston PTG Chapter. Mike has been an instructor at both regional and national PTG conventions. He also serves as a Certified Tuning Examiner and is currently the Regional Vice President of the South Central region for the PTG. His family owned business is based in Richmond, TX, servicing the greater Houston area with tuning, regulating, voicing, rebuilding, and refinishing services. Mike is also known for his skill in polyester and lacquer finish touch up. His son, Joshua Ello, has joined the family business and is also a registered technician. You can visit Mike′s website at http://www.ellopianoservice.com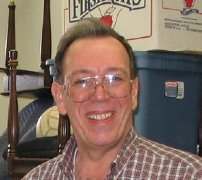 Nick Gravagne, RPT - Phoenix, AZ
Nick Gravagne has been a prolific writer for the Piano Technicians Journal, as well as a frequent teacher at P.T.G. National and State Conventions, and many regional seminars and technicals nationwide. A technician since 1973, and an RPT since 1975, much of Nick's business currently revolves around rebuilding and soundboard manufacture for the trade, and is active in concert prep and maintenance of fine grand pianos. Nick has also served as the Technical Service Manager for Kawai America Pianos. His credentials and awards include a BA from William Paterson University, an AST in Mechanical Engineering, and the PTG Member of Note Award. Nick most recently received the Hall of Fame Award at the Annual Convention in Seattle.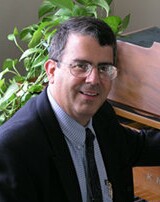 Don Mannino, RPT - South Bay, CA
Don began an apprenticeship with a piano rebuilder while completing his studies at San Diego State University as a piano performance major in 1979. As an independent piano technician in the San Diego area, Don divided his business between normal tuning, concert piano preparation, rebuilding, and providing warranty work for dealers and manufacturers. He held the position of National Service Manager for Young Chang Pianos from 1990-1995, then was Manager of Technical Support for Kawai Pianos in the US and Canada, and now serves as the Director Technical Training for Kawai. Don and his wife Patty are the editors of the Southern California Combined PTG newsletter. He teaches regularly at regional technician seminars, PTG Annual Conventions, and at PTG chapter meetings, and is known for his clear presentations with visual aids, using a practical approach which can be applied to servicing all brands of pianos. Mr. Mannino has had articles on a variety of technical topics published in the Piano Technicians Journal, including action center service, a series on grand action regulation, and the use of plastics in piano actions. Don resides in Cypress, CA, with his wife and daughter.