Instructors
The SCRC team has rounded up some of the best instructors you'll find. Click the links on the left to see bios, which are below.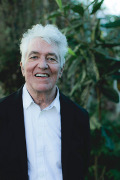 David Andersen, RPT - Los Angeles, CA
David Andersen has been a professional musician, recording artist, and piano technician/consultant for nearly four decades. He has overseen the restoration and maintenance of hundres of Steinway and Mason & Hamilin pianos during that time. Beginning in 1975 he apprenticed for two and a half years under Jack Cofer in Atlanta, Georia; during the 1980s he studied at Steinway facilitites both in New York and London.
David continues to teach various aspects of his craft at Piano Technician's Guild conferences on the local, regional, national and international level. He has held one-day seminars in New York City, Boston, Phoenix, Chicago, Calgary, Baltimore, Albuquerque, teaching the finer, more subtle aspects of tuning, voicing, regulation, artisanal rebuilding, and diagnostics. His classes always examine how a technician is being as well as what he/she is doing. He taught eight full, class periods at the 2012 national PTG convention.
Charles Ball, RPT - Austin, TX
Charles Ball has been working as a piano technician for 51 years, serving as Head Piano Technician to the Butler School of Music and Texas Performing Arts at the University of Texas for 37 years. Charles also serves as a regular consultant for the Austin Symphony, the Seattle Symphony, the Van Cliburn Foundation, and the Seattle Chamber Music Society. Having worked for numerous piano dealerships and arts organizations, Charles specializes in new Steinway grand piano preparation and in concert preparation. Charles has taught at national, regional, and local PTG events, and served as chapter president and program chairman.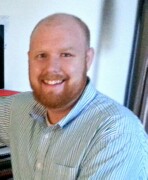 Tim Barnes, RPT - Charlotte, NC
All Day Thursday Instructor
Timothy Barnes, RPT has spent the last 15 years building a successful piano service business that employs multiple technicians and office staff. His background is in music with a BSBA in Economics. Over the years he has developed a passion for helping piano technicians achieve their dreams, work less and earn more. He is the co-founder of of the Gazelle Network and is helping piano technicians around the world build stronger businesses so they can focus on the things they love.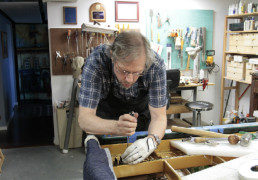 Steve Brady, RPT - Seattle, WA
All Day Thursday Instructor
Steve Brady grew up in Portland, Oregon. After completing his initial training in piano technology under Lynn Hansen at BYU, he passed his RPT exams and began his career as a piano technician in the Phoenix area. He later served as head piano technician at the University of Washington in Seattle from 1978 to 2003. While working at the UW, he completed a Bachelor of Arts degree in Music Theory and Music History in 1982 and later completed course work for a Master of Arts degree in Music History. During his 25 years at the UW, Brady tuned and prepared pianos for nearly 5,000 concerts and recitals, and worked with most of the leading pianists of our time. Most recently, he served as head piano technician for the Aspen Music Festival & School for five summers, from 2009 to 2013. A longtime member of the Piano Technicians Guild, he has served as president of both the Phoenix and Seattle chapters. His new book, Under the Lid: The Art & Craft of the Concert Piano Technician, was published in March of 2008 by Byzantium Books. Steve was inducted into PTG's Hall of Fame in 2012. In 2016, he received his profession's highest honor, the Golden Hammer, awarded at PTG's international convention in Norfolk, Virginia. Steve lives in Seattle with his wife, the concert pianist Judith Cohen. In his spare time, he enjoys reading, cooking, gardening, hiking, and dancing Argentine tango.
Christian Bolduc, St. Joseph, Quebec, Canada
Christian Bolduc is a technician/bellyman specializing in soundboards and pin blocks. Following his studies at Ecole du Meuble de Victoriaville to become a fine cabinet and furniture maker, he spent a full year at the Schimmel factory in Braunschweig, Germany studying piano structure and design. His combined understanding of wood and design has made him an expert in his niche. He is a constant searcher for new ideas and methods to make your rebuilding projects easier. Christian is also the factory manager at Pianos Bolduc.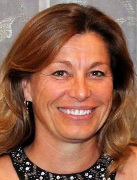 Melanie Brooks , Uncasville, CT
Melanie Brooks is the owner of Brooks LTD Piano Products, a family-owned business. Melanie took on the role of General Manager in 2002, and in 2009 purchased Brooks LTD. She was raised in a rebuilding shop and is a third generation PTG member, actively participating since 1996. She continues to teach courses on wood, wood products and grand action replacements throughout North America. Committed to collaborating with technicians and rebuilders to create, service, and restore instruments with innovative and specialized products.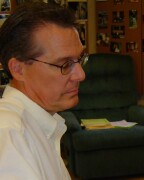 David Brown, RPT - Dallas, TX
David C. Brown, RPT is the Head Piano Technician at Southern Methodist University in Dallas Texas. He received a Bachelor of Arts in Music and was a working musician prior to beginning his technical training in 1984. David was a member of the piano tech staff at The University of Texas at Austin from 1996 to 2006 and Arizona State University from 2006 to 2010. While in Austin, he was a concert and artist technician for Steinway and Sons, and was first-call technician for many of the city's live music venues. At ASU he served on the technical team for the USASU Bösendorfer-Schimmel International Piano Competition. He has trained in New York with Steinway & Sons; Los Angeles with Yamaha USA; Vienna with L. Bösendorfer; and Braunschweig, Germany with Wilhelm Schimmel Pianofortefabrik. Brown has also served as a consultant and instructor in Shanghai and Ningbo, China. A sought-after educator, he has taught throughout the U.S. and at the PTG Annual Convention and Institute on subjects as varied as tuning techniques, shop practices, repair, voicing, and rebuilding. His work has been heard on scores of recordings and concert stages throughout the U.S.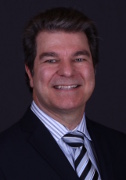 Mike Ello, RPT - Houston, TX
All Day Thursday Instructor
Mike Ello, RPT was introduced as a young boy to the piano service profession in the mid 1960's at his late father's player piano rebuilding and refinishing shop in downtown Lubbock, Texas. Mike has been servicing pianos since 1981. He was a member of the Dallas PTG (Piano Technicians Guild) for seven years and is currently active in the Houston PTG Chapter. Mike has been an instructor at both regional and national PTG conventions. He also serves as a Certified Tuning Examiner and is currently the Regional Vice President of the South Central region for the PTG. His family owned business is based in Richmond, TX, servicing the greater Houston area with tuning, regulating, voicing, rebuilding, and refinishing services. Mike is also known for his skill in polyester and lacquer finish touch up. His son, Joshua Ello, has joined the family business and is also a registered technician. You can visit Mike′s website at http://www.ellopianoservice.com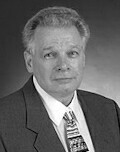 Jim Geiger, RPT - Waco, TX
Jim Geiger was born on Christmas Day in l935. Graduating from Cincinnati Conservatory in l956 with a certificate in piano technology, he has done just about everything in piano work and taught many classes. He has taught piano technology at Houston Community College and Morehead State University. He has attended 39 conventions.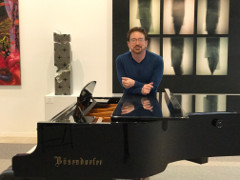 Steven J Hopp, RPT - Midland, TX
Steven J Hopp, RPT currently lives in Midland Texas and has had a love of the piano since lessons began at 5 years of age. He has studied piano performance for many years and has a Bachelor's and Master's degrees in Piano Performance and Education. He came to the technical side of pianos 13 years ago under coaxing from a local piano store owner. It now has become a major part of his life. After receiving his RPT honor he became engrossed in the piano technology world working in nearly all aspects of the field. Presently, he works with all three Steinway schools and a large performance venue which provides him opportunity to work with some of the most outstanding artists in the world. This often places him in situations where artist requests need to be effected quickly and to the highest level. He has the unique experience of understanding what a concert level pianist wants from a piano and how to facilitate that desire. www.pianoworksstudio.com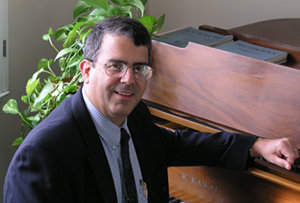 Don Mannino, RPT - Los Angeles, CA
Don Mannino began an apprenticeship with a piano rebuilder while completing his studies at San Diego State University as a piano performance major in 1979. After working for 11 years as an independent piano technician in the San Diego area, he held the position of National Service Manager for Young Chang Pianos, then Manager of Technical Support for Kawai Pianos for North America, and now serves as the Director of Field Services for Kawai America Corp. Don and his wife Patty are the editors of the Southern California Combined PTG newsletter. In 2010 he was certified in Japan as a Kawai "Master Piano Artisan" (or MPA), the highest level of technician for the Kawai company. In 2013 Mr. Mannino was inducted into the PTG Hall of Fame.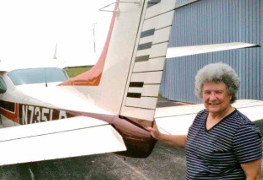 Priscilla Rappaport, RPT - Round Rock, TX
Master Piano Builder Priscilla Rappaport has a background that is quite unusual in our field. For over five years she worked in grand piano production in the Bechstein Factory in Berlin and the Bösendorfer factory in Vienna where her activities included all facets of the building, regulation, tuning and voicing of grand pianos. In both factories she was the first female allowed to work in the production of these world class instruments. She attended the school for piano builders in Ludwigsburg, Germany and passed the State Examinations for the Master Piano Builders Diploma at the Handwerkskammer in Stuttgart, one of only two piano technicians in the U.S.A. to have done so. Her further experience has included extensive rebuilding in her own shop, concert services nationwide and educational/technical presentations at many conventions and seminars for piano technicians.
She had extensive Steinway training and has worked with company personnel from Steinway & Sons in Hamburg, New York and London. Some of her experiences are as concert technician for the Van Cliburn Piano Competitions and Concert Series, the Dallas Symphony, the Fort Worth Symphony and for various other recitals and recordings throughout the state. A Steinway Concert Grand rebuilt by the Rappaports was selected by Van Cliburn personally to play at his historic recital at the White House in December 1987. They have been profiled in The New York Times by esteemed music critic Harold Schonberg.
Today, Joel and Priscilla Rappaport operate Rappaport's Piano Workshop in Round Rock, Texas, and have rebuilt and serviced numerous concert grand pianos used in concert and recordings throughout Canada, the USA and Mexico.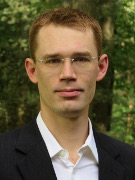 Nate Reyburn, RPT - Kent City, MI
Nate has been having fun with pianos and obsessing over tuning tools for his entire career. He works with with Reyburn CyberTuner and piano tuners across the country, tunes pianos in the "real world", and makes the Golden Hammer Award. His pet peeves are people who don't use turn signals, delayed pop-up ads, bad kerning, and the 3/8-30 TPI thread. He loves spending time with his wife and three girls (6 and under) and fixing things that absolutely aren't broken.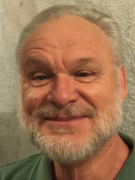 Steve Walthall, RPT - Austin, TX
Steve has spent the last 35 years advancing his skills. Formerly on staff with the Butler School of Music at the University of Texas at Austin, he was privileged to learn from Charles Ball, the head technician there. He also received training at the Steinway factory in New York and at Yamaha's Little Red School House in California. He retired from UT in 2014, and currently maintains an extensive private practice in the recording studios, churches, schools, concert halls, and homes of Austin ; his clients include the Long Center, Austin City Limits, Conspirare, Austin Opera, the Armstrong Music School, and the Austin Symphony. A native of Arkansas, Steve holds a bachelor's degree in Music Education from Southern Arkansas University, and a certificate in Piano Technology from Grayson County College in North Texas. He came to Austin in 1983, and is proud to serve the PTG as a technical examiner. He has also served as chapter president and regional vice-president, but perhaps his greatest honor has been to receive the 2016 Jimmy Gold award, especially since it was presented by Dale Probst.