Instructors
The SCRC team has rounded up some of the best instructors you'll find. Click the links on the left to see bios, which are below.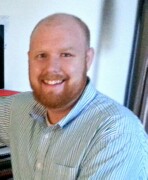 Tim Barnes, RPT - Charlotte, NC
Timothy Barnes, RPT has spent the last 15 years building a successful piano service business that employs multiple technicians and office staff. His background is in music with a BSBA in Economics. Over the years he has developed a passion for helping piano technicians achieve their dreams, work less and earn more. He is the co-founder of of the Gazelle Network and is helping piano technicians around the world build stronger businesses so they can focus on the things they love.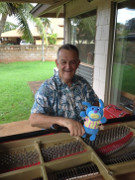 Wim Blees, RPT - Miliani, HI
Wim started working on pianos in his dad's shop when he was 12 years old, but he didn't start his full time piano service business until 1977 in St. Louis, Missouri after he graduated from college and taught band and chorus for 6 years. Then from 2001 – 2007 he was the piano technician for the University of Alabama. In 2007 he and his wife moved to Hawaii, where he is currently working.
Wim has taught at over 55 PTG seminars and convention on a wide variety of subjects including tuning, repairing, rebuilding and business. He has served on the PTG Board of Directors as the Central West Vice President and was a CTE for many years. He also served on the PTG Foundation Board of Directors for two years. In addition to writing numerous articles for the Piano Technicians Journal, he is the author of: The business of piano tuning: a guide to marketing, managing, promoting, buying and selling a piano service business.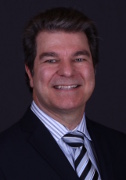 Mike Ello, RPT - Houston, TX
Mike Ello, RPT was introduced as a young boy to the piano service profession in the mid 1960's at his late father's player piano rebuilding and refinishing shop in downtown Lubbock, Texas. Mike has been servicing pianos since 1981. He was a member of the Dallas PTG (Piano Technicians Guild) for seven years and is currently active in the Houston PTG Chapter. Mike has been an instructor at both regional and national PTG conventions. He also serves as a Certified Tuning Examiner. His family owned business is based in Richmond, TX, servicing the greater Houston area with tuning, regulating, voicing, rebuilding, and refinishing services. Mike is also known for his skill in polyester and lacquer finish touch up. His son, Joshua Ello, has joined the family business and is also a registered technician. You can visit Mike′s website at http://www.ellopianoservice.com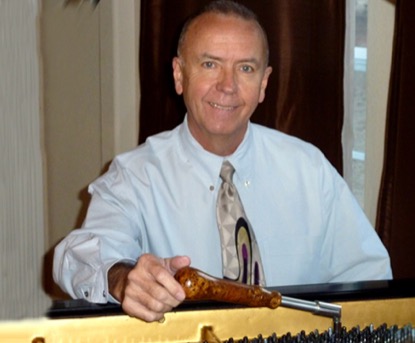 Charles Faulk, RPT - Bella Vista, AR
Charles Faulk is a pianist, piano technician, and professional woodworker. He has 38 years experience in piano manufacturing, piano restoration, and concert level piano work, and has been making piano tuning levers since 1996. In addition to his work as a piano technician, he has worked as a theatrical music director, pianist, and actor in numerous productions across the Midwest. Charles also plays jazz and popular music in the Jack Mitchell band and many smaller ensembles in the region.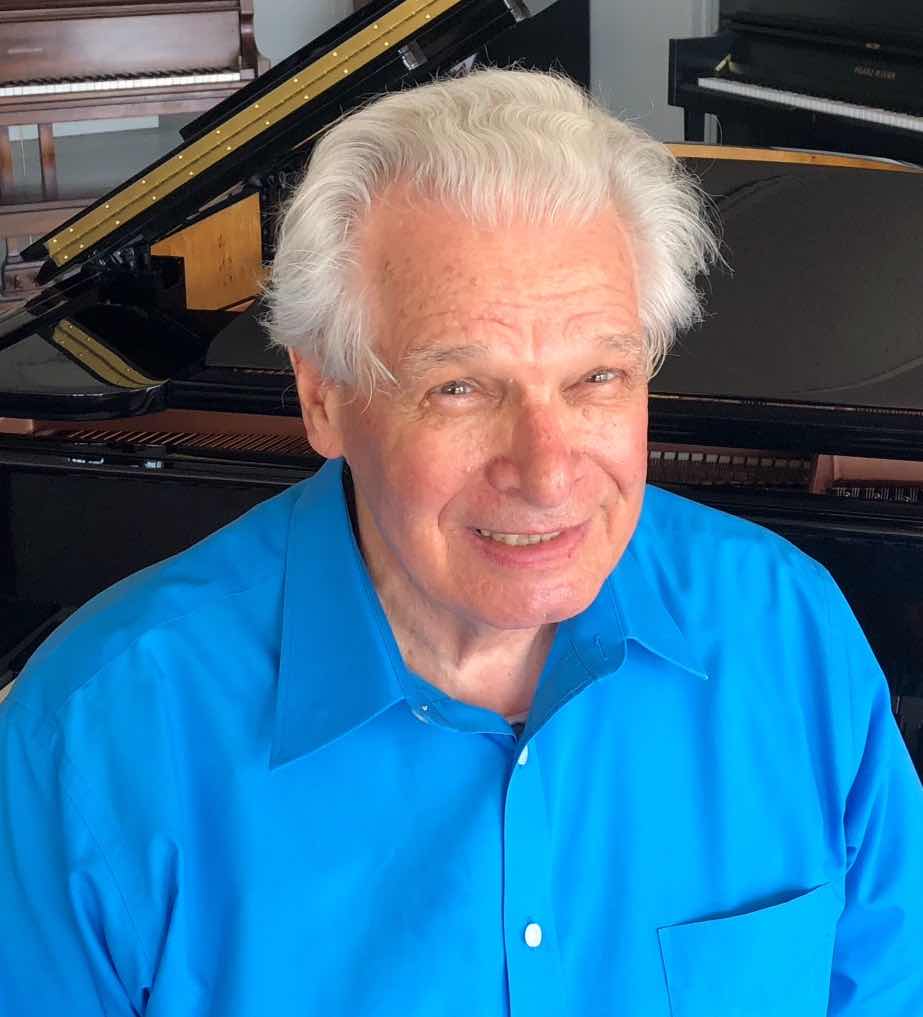 Jim Geiger, RPT - Waco, TX
Jim Geiger was born on Christmas Day in 1935. Graduating from Cincinnati Conservatory in 1956 with a certificate in piano technology, he has done just about everything in piano work and taught many classes. He has taught piano technology at Houston Community College and Morehead State University. He has attended 39 conventions.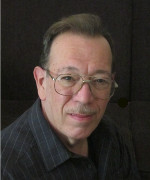 Nick Gravagne, RPT - Strawberry, AZ
Nick Gravagne combines a formal engineering background with over 40 years of hands-on experience in piano design, manufacturing, and rebuilding. A technician since 1973, and an RPT since 1975, much of Nick's business currently revolves around rebuilding and soundboard manufacture for the trade, as well as distribution of his popular Action Geometry Program and instructional DVD's. Prior to concentrating most of his energies to the workshop, Nick was quite active in concert prep and maintenance of fine grand pianos.
Nick has been a prolific writer for the Piano Technicians Journal, as well as a frequent teacher at PTG annual and regional conferences and technicals nationwide. He has also served as the Technical Service Manager for Kawai America. His credentials and awards include a BA from William Paterson University, an AST in Mechanical Engineering, and the PTG Member of Note. Nick most recently received the prestigious PTG 'Hall of Fame' award in 2012.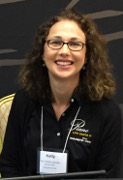 Kelly Hollifield, Dampp-Chaser Corp. - Hendersonville, NC
Kelly Hollifield joined Dampp-Chaser 14 years ago. She has been involved in all aspects of the business, including human resources, production management, product quality and development, and technical customer support. She has proudly served the 70 year old business as General Manager since 2010.
http://www.dampp-chaser.com/
Stephen J Hopp, RPT - Midland, TX
Stephen J Hopp, RPT currently lives in Midland Texas and has had a love of the piano since lessons began at 5 years of age. He has studied piano performance for many years and has a Bachelor's and Master's degrees in Piano Performance and Education. He came to the technical side of pianos 13 years ago under coaxing from a local piano store owner. It now has become a major part of his life. After receiving his RPT honor he became engrossed in the piano technology world working in nearly all aspects of the field. Presently, he works with all three Steinway schools and a large performance venue which provides him opportunity to work with some of the most outstanding artists in the world. This often places him in situations where artist requests need to be effected quickly and to the highest level. He has the unique experience of understanding what a concert level pianist wants from a piano and how to facilitate that desire. www.pianoworksstudio.com

Don Mannino, RPT - Cypress, CA
Don served an apprenticeship with a piano rebuilder during his final years attending San Diego State University as a piano performance major in 1979. After working for 11 years as an independent piano technician in the San Diego area, he held the position of National Service Manager for Young Chang Pianos, then Manager of Technical Support for Kawai Pianos for North America, and since 2003 has served as the Director of Field Services for Kawai America Corp. Don and his wife Patty are the editors of the Southern California Combined PTG newsletter. In addition to instructing workshops at PTG chapter meetings, regional technician seminars and PTG Annual conventions, he also has designed technicians tools and has published articles on a variety of technical topics in the Piano Technicians Journal. In 2010 he was certified in Japan as a Kawai "Master Piano Artisan" (or MPA), the highest level of technician for the Kawai company. In 2013 Mr. Mannino was honored to be inducted into the PTG Hall of Fame, and in 2018 he also was honored to receive the Golden Hammer Award from PTG. Don resides in Cypress, CA with his wife Patty. Their daughter Sarah is an elementary school instructor in San Francisco, California.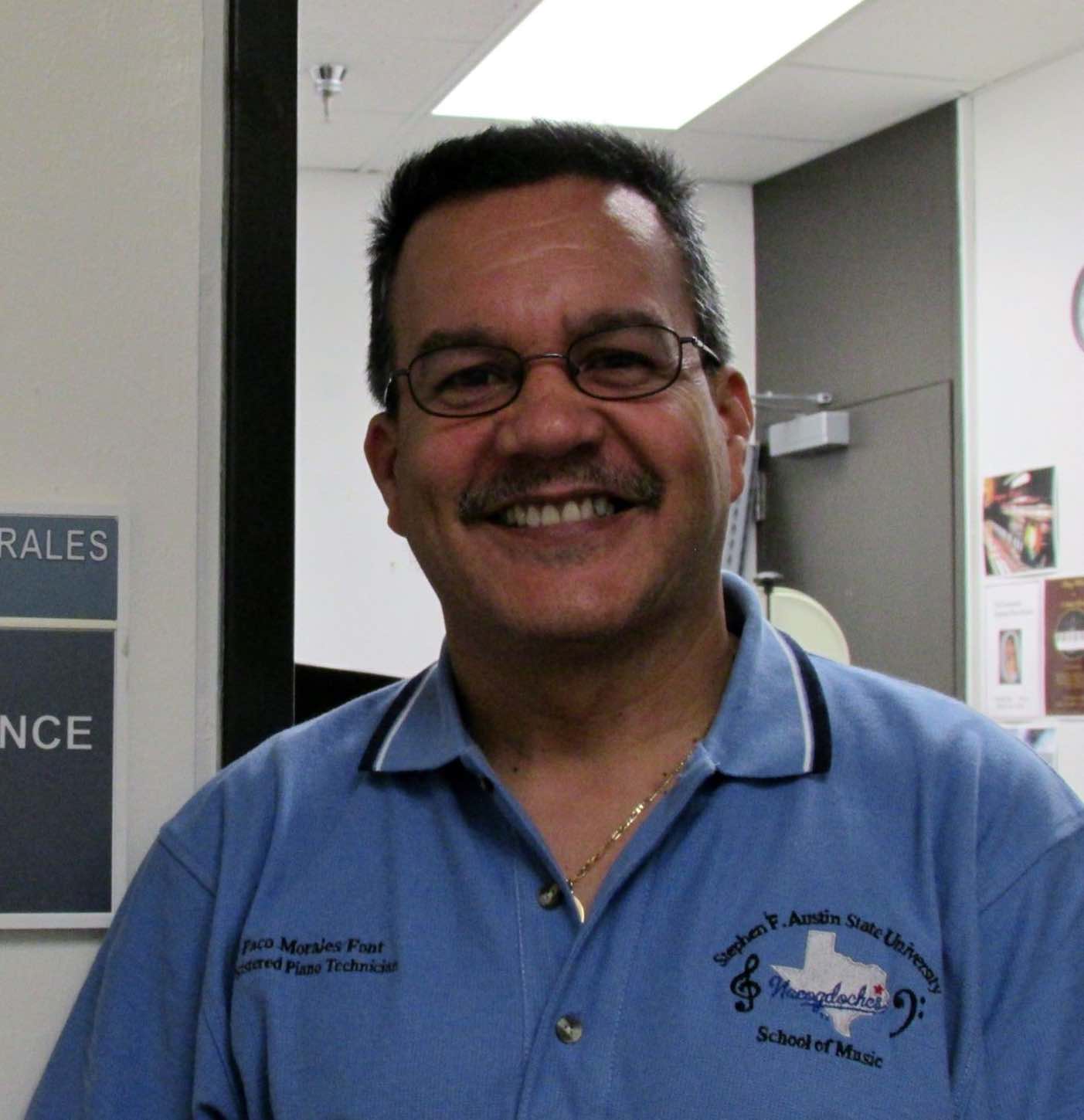 Paco Morales, RPT - League City, TX
Paco Morales currently works as the piano technician for Stephen F. Austin State University in Nacogdoches, TX. He has been a member of the Piano Technicians Guild since 1992, and was the first Puerto Rican certified as an RPT. He has a BA in Music Education from The Inter American University of PR, San Germán Campus, and received his Piano Technology training from The Chicago School for Piano Technology, Chicago, IL.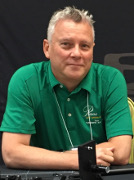 Charles Rempel - Dampp-Chaser Corp. - Hendersonville, NC
Charles Rempel is the Sales and Marketing Manager for Dampp-Chaser. He has over 30 years of experience as a piano technician. He has also owned and operated a retail store, ran a complete restoration shop, and served as a District Sales Representative for a piano manufacturer.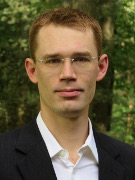 Nate Reyburn, RPT - Kent City, MI
Nate has been having fun with pianos and obsessing over tuning tools for his entire career. He works with with Reyburn CyberTuner and piano tuners across the country, tunes pianos in the "real world", and makes the Golden Hammer Award. His pet peeves are people who don't use turn signals, delayed pop-up ads, bad kerning, and the 3/8-30 TPI thread. He loves spending time with his wife and three girls (6 and under) and fixing things that absolutely aren't broken.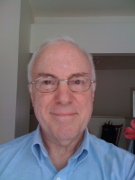 Jack Stebbins, RPT - Pleasant Hill, TN
Jack Stebbins has been involved in piano care since the early 1980s. He entered North Bennet Street School as a student in the fall of 1981, and developed his technical skills under the direction of Bill Garlick and David Betts. He returned to NBSS to teach tuning, repairs, and regulation for 29 years.
From his elevation to Registered Piano Technician, Jack has been actively involved in Piano Technicians Guild tuning exams. By rubbing shoulders with such luminaries as Jim Coleman, Sr. and Michael Travis, he realized the exam room was the most valuable venue for building his tuning skills and expanding his arsenal of interval tests and checks. He has taught several different classes at the local, regional, and national levels. Jack has also served the Guild in a variety of capacities: Chapter President, Nominating Committee, Members' Rights Committee, and, for many years, on the ETSC. Jack has also received the Examiner of the Year Award approximately 6 times, he was inducted into the PTG Hall of Fame in 2016, and most recently was awarded the inaugural "Jack Stebbins Examiner of the Year" named for him in 2018.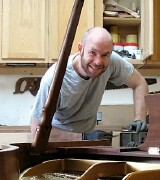 Jim Watson - San Marcos, TX
Jim Watson is the owner and lead piano restorer at Watson Piano Works, LLC. He has over a decade of piano restoration experience working for himself and for Bernard Mollberg. Before pianos, he worked for fourteen years at a civil engineering firm, and studied music at university. Music continues to figure heavily into his life; he is a member of a popular, widely-touring band.